Walks: Fforest Fields to Seven Stars at Aberedw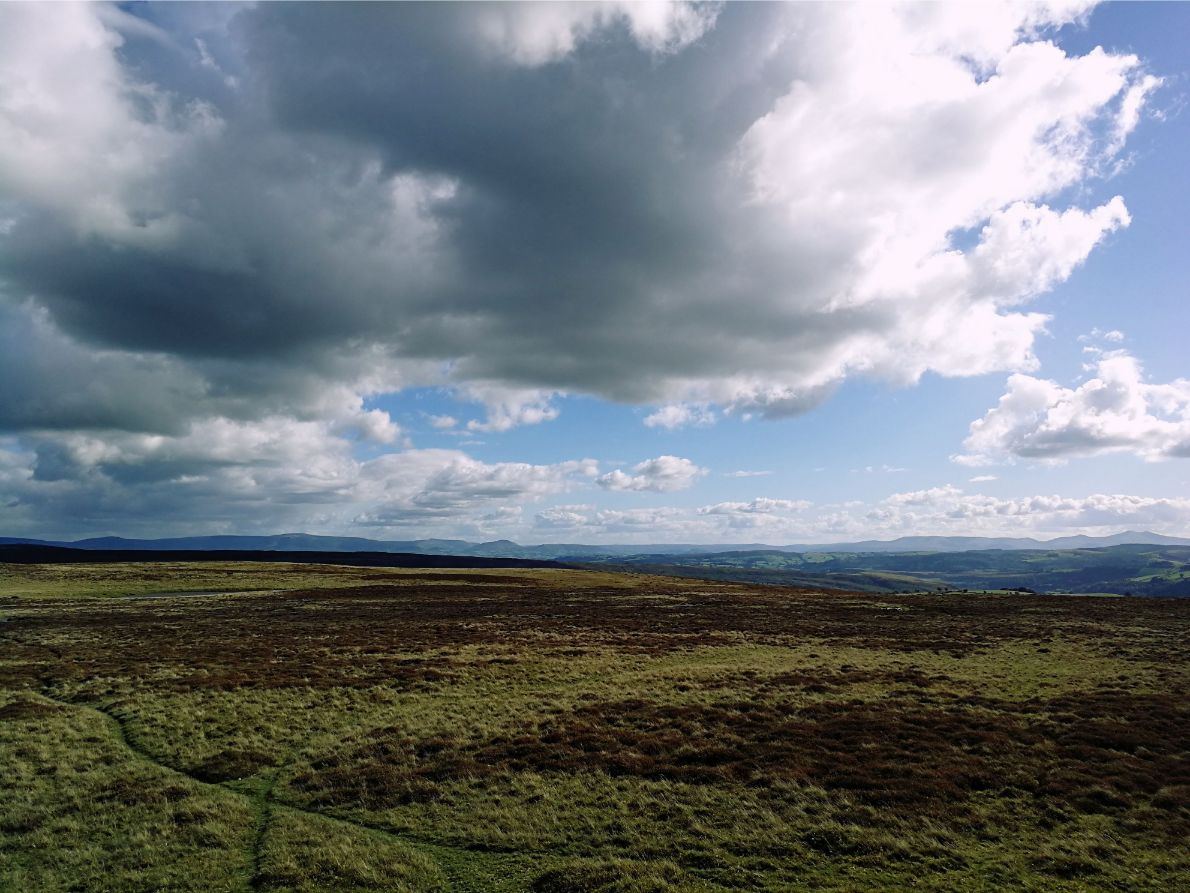 Fforest Fields to The Seven Stars
Start and End Point
Fforest Fields, with pub stop halfway
Total distance:
10 to 11 miles depending on routes chosen
Total time:
Approximately 2.5 hours each way, give or take
Difficulty:
Medium, some steeper climbs but mainly undulating hill walking. Good for different ages and opportunity to turn back at any point and return to the site :) No busy roads to cross, just beautiful, uninterrupted countryside form start to finish.
One of our favourite things to recommend you do while staying at Fforest Fields is to venture up onto the open moorland of the Aberedw Hill. You can get to the top of the hill directly from your pitch by winding up through our woods and through the hill gate on our farm.
It feels great to walk across the undulating hill. Local people have been using the hilltops for years to drive their animals to market or for grazing, so the network of tracks are well-established. The wildlife is plentiful and you'll hear curlews, lapwings and other birds chattering. Sometimes you'll see a herd of ponies who roam freely on the hill as well as hares, rabbits and foxes.
The 3-mile walk to the Trig Point, which overlooks Builth Wells, is an absolute must. We suggest packing some sandwiches and drinks to sit there looking out towards the Black Mountains and Brecon Beacons.
From the Trig, it is a downhill ramble through lush fields into the Edw Valley where you can find Aberedw and a fantastic and much-loved community-owned local pub called the Seven Stars.
At the time of writing this (26th April) the pub has just been reopened, so they are just serving refreshing drinks - but a food menu is due soon, and we'll keep you updated!
Your return journey can take you back the way you came, or you can carry on along the small B Road and through a few farm yards, until you reach the open hill. Then it is a quick nip over the top before you drop back down to the site and a well-earned rest!
Fforest Fields to The Seven Stars, Aberedw
(click the 'play' button to turn this into an interactive map)
The Seven Stars, Aberedw to Fforest Fields